If you have any questions, you can feel free to Contact Us.
If you're a licensed technician in the HVAC trade, you undoubtedly understand the importance of continuing education. Without the appropriate CE credits, your license will not be renewed by your state, which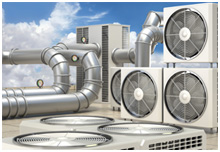 essentially puts you out of business. StateCE, a nationwide provider of affordable continuing education programs in 10 different industries, makes it easy to earn the CE credits you need for license renewal. We offer a complete menu of state-specific online HVAC continuing courses that you can access anytime, anywhere.
Our HVAC Programs Cover All the Bases
Our comprehensive HVAC programs cover every aspect of the trade as it pertains to continuing education including:
HVAC Fundamentals
Rules, Law, Safety and Health
Systems and Standards
We use the services of experienced HVAC professionals to prepare all CE course materials to ensure their thoroughness, relevance and accuracy. All programs are certified by the appropriate state licensing bodies. HVAC licensing exam preparation classes are also available in some states.
Log In to the Courses at Your Convenience
You can log in to our online HVAC program whenever your schedule allows, whether after work, on weekends or even during lunch breaks. All you need is a Web-enabled computer equipped with Internet Explorer 6, 7, 8 or 9. Other compatible Web browser options include Firefox 2 or 3, Opera 10, Safari and Google Chrome. Our courses feature a user-friendly interface to facilitate the learning process. Online learning enables you to study in your home, office, jobsite or wherever you have Internet access, without having to travel to a brick-and-mortar classroom. Some programs may also be available in a printed version that can be received on a mail order basis.
Study and Learn at a Comfortable Pace
Our self-study courses allow you to take control of the learning process. You won't feel the need to keep up with other students, as is often the case in a traditional classroom setting. You can repeat the lessons as often as you wish until you have mastered the materials to your satisfaction. You will be thoroughly prepared to take any exams that are necessary to fulfill the CE course requirements. Once you have successfully completed the program, you will have access to a printable certificate if your state allows this. We can also offer next-business day turnaround for submission of your CE credits to your state's licensing body.
More Than 50 Years of Combined CE Industry Experience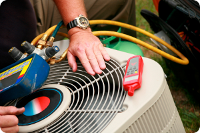 The principals at StateCE bring a total of more than 50 years of combined continuing education industry experience to the preparation and administration of your HVAC program. Since beginning our operation in 2001, we've helped more than 100,000 professionals and tradesmen all across the United States meet their licensing requirements, and we can do the same for you. Our programs are also the most affordable in the industry; our unique 100 % Price Match Guarantee ensures you will always receive the lowest price for your course materials. Our nationwide CE programs are backed by a level of customer support that is recognized as the gold standard for the industry.
Learn More About Our HVAC Continuing Education Programs
Take a few minutes to browse the selection of HVAC programs that are available in your state. To get started right now, give us a call toll-free at 877-603-4073, or you can Register for a New Account, or Browse our Course Catalog.