If you have any questions, you can feel free to Contact Us.
Many states require electricians to demonstrate their knowledge of changes to the National Electrical Code (NEC), the industry standard that governs safe electrical wiring practices in the United States as part of the license renewal process. Some states have also developed their own state-specific continuing education requirements pertaining to key areas such as installations, estimating, health and safety practices and troubleshooting. StateCE offers a comprehensive menu of affordable continuing education courses to help you remain in compliance with the licensing requirements of your state.
Choose the CE Program That Pertains to Your Electrician Classification
StateCE offers continuing education programs for the following electrician job classifications:
Journeyman Sign Electrician
Master Sign Electrician
Journeyman Electrician
Master Electrician
All course materials are prepared by electrical industry experts who have extensive knowledge of the NEC, as well as the codes and other regulations that apply to each state. Our courses have also been certified by the applicable state licensing organizations.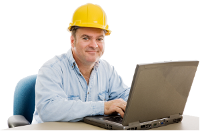 Easy Online Access to Course Materials
StateCE makes it easy to incorporate studying into your busy lifestyle. Use your Web-enabled computer to log in to the course materials at any time from your home, workplace or anywhere else you have Internet access. You won't have to take time out of your busy schedule to travel to a trade school or college campus to take classes, and you won't have to deal with the pressure of a classroom environment. All you need is a computer that is equipped with the Internet Explorer 6, 7, 8 or 9 Web browser. Our online programs are also compatible with Firefox 2 or 3, Opera 10, Safari or Google Chrome. Some courses may also be available in hard-copy materials that can be mailed to your home or place of business.
Learn at Your Own Speed
Our electrician CE programs are designed for maximum ease of use. The user-friendly interface makes it easy to progress at your own pace, and you can practice and repeat lessons as often as you wish until you have mastered the materials. You will be thoroughly prepared to take any applicable exams that are required to receive your CE credits. Upon successful completion of your course, you will have access to a printable certificate that verifies you have met the program requirements. Credits will also be submitted to your state licensing body on the next business day.
Helping Professionals and Tradesmen Fulfill CE Requirements Since 2001
Since 2001, StateCE has helped more than 100,000 individuals just like you meet the continuing education requirements of their particular trade or profession. Our more than 50 years of combined CE industry experience enables us to provide a convenient and effective learning experience that our many repeat customers have come to trust. You won't a find a more affordable CE option anywhere else; our 100% Price Match Guarantee ensures you will always receive the lowest possible price for your CE services. We also back our programs with the best customer support found anywhere in the CE industry.