Mortgage
Are you a mortgage loan originator who needs to obtain continuing education credits to fulfill the license renewal requirements of your state? StateCE, a nationwide provider of cost-effective continuing education programs, has the solution. We offer an extensive menu of state-specific CE programs that make it easy and affordable to stay in compliance with all pertinent mortgage licensing requirements.
We Offer NMLS-Approved Programs
Our CE programs have been approved by the Nationwide Mortgage Licensing System, the body that oversees and regulates the mortgage originator licensing process in many states. Courses cover relevant mortgage topics such as the Truth in Lending Act, ECOA and regulation B, and many others. All courses are designed by mortgage industry professionals who possess extensive knowledge of the mortgage licensing requirements on both the national and state level. Mortgage originator pre-licensing courses may also be available in certain states.
Choose the Available Study Method That Works Best for Your Learning Style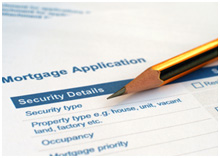 Depending on your state, a number of user-friendly study options may be available to you. Choices can include attending classes in a physical location (such as in our home state of Texas), taking courses online or receiving hard-copy materials via postal mail. Regardless of the method you choose, you will benefit from a comprehensive learning experience that ensures thorough preparation for any applicable examinations. Upon successful fulfillment of the CE course requirements, you will receive a certificate of completion if your state allows this. We will also submit the credits to your state licensing body by the end of the next business day.
Benefits of Online Learning
At StateCE we find that more and more mortgage loan origination professionals are turning to online programs (where available) to meet their continuing education needs. Online learning offers the convenience and flexibility to learn at your own pace in the comfort of your home, office or anywhere you have Internet access. You can log in at a time that best fits your schedule, without having to disrupt work or family activities. To access our online programs, you only need a Web-enabled computer equipped with the Internet Explorer 6, 7, 8 or 9 Web browser. Our programs are also compatible with Firefox 2 or 3, Opera 10, Safari and Google Chrome. You get the benefit of a user-friendly interface that facilitates the learning process.
What Makes StateCE the Continuing Education Industry Leader?
Experience is a primary reason why more than 100,000 professionals and tradesmen have made StateCE their choice for continuing education. Our principals bring more than 50 years of combined CE industry experience to the design and implementation of our programs. We're also the most affordable CE program provider in the United States; our innovative 100% Price Match Guarantee ensures you won't find a lower-priced program anywhere else. And when it comes to customer support, you can always count on us to provide fast and reliable service whenever you need it. We encourage you to read the many glowing testimonials provided by our long list of satisfied customers!
Get Started Today!
For more information about our mortgage loan originator CE programs, you can contact us by calling toll-free at 877-603-4073 or by
Registering for a New Account
, or
Browsing our Course Catalog
. Make StateCE your valued success partner in your mortgage career!