Private Security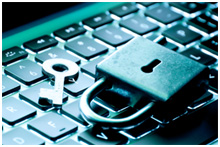 StateCE simplifies the process of meeting state-mandated continuing education requirements for licensed private detectives and other security professionals. StateCE is a nationally recognized provider of cost-effective and convenient CE programs in 10 industries, including private security. Since 2001, we've helped more than 100,000 professionals and tradesmen meet their continuing education needs.
Courses Available in a Number of Key Private Security Areas
You can choose from a number of courses that can help you fulfill the CE requirements that are necessary for license renewal. Depending on your state, this can include:
Private Investigator Skills and Techniques
Private Security Business
Private Security Ethics
Private Security Rules and Regulations
Private Security Law
Private Security Alarm Installation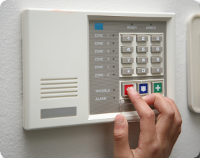 Courses may also be available covering the various administrative rules and occupations codes that pertain to private security in your state. Additionally, we provide the necessary resources for completing any testing requirements. You get the benefit of state-specific courseware that has been written by private security industry professionals and have been certified by the appropriate state licensing bodies.
Study Online or Order Printed Course Materials
StateCE brings the classroom to you. Most of our customers take advantage of our easy, user-friendly interface that is part of our online learning experience. Use your Web-enabled computer to access the course materials from your home, office or wherever is most convenient for you. Our programs are compatible with the Internet 6, 7, 8 or 9 Web browser, as well as Firefox 2 or 3, Opera 10, Safari and Google Chrome. You can log in around the clock and whenever your busy schedule permits. You can also choose to have the course materials mailed to you if you prefer.
Learn Without the Pressure of a Classroom Environment
Our self-directed CE programs offer a variety of important advantages. You have the flexibility to set the learning pace, so you'll never feel the pressure of having to keep up with other class members. You can study in a distraction-free environment that makes it easier to absorb the materials. You also have the opportunity to practice and perfect what you've learned until you are fully prepared to take any required course exams. Once you complete the course, you will also have access to a printable certificate of completion if permitted by your state. We will also submit your newly-obtained CE credits to the appropriate state licensing body by the end of the next business day.
More Than 50 Years of Combined CE Industry Experience
As a StateCE private security CE customer, you will have the benefit of the more than 50 years of combined continuing education industry experience that our principals have to offer. We can also say with complete confidence that you won't find lower-priced private security CE courses anywhere. Our exclusive 100% Price Match Guarantee ensures we will always meet any price offered by our competitors. And with the availability of the best customer service in the CE industry, you have easy access to the support you need, whenever you need it.
Get Started Today!
Our private security CE courses are available immediately – you don't have to wait for a specific enrollment period. Register for a New Account, Browse our Course Catalog on the individual courses available in your state for additional information, or simply give us a call at 877-603-4073 today!