Radiology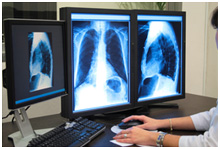 If you're an X-ray technologist who is faced with the challenge of finding the time to meet your continuing education requirements, look no further than StateCE. We help professionals and tradesmen all across the United States by offering more than 800 CE courses in 10 different industries, including an assortment of radiology courses. Our state-specific self-study programs enable you to fulfill your CE requirements without ever having to set foot inside a classroom.
Choose the Courses That Meet Your Needs
Our selection of radiology CE courses includes:
Radiobiology Essentials
Radiography Anatomy Essentials
Radiography Technology Essentials
Our radiology programs now also feature the following new courses:
Direct Intro to Radiography
Direct Radiobiology Basics
Direct Radiograph/Anatomy Basics
In addition, we offer comprehensive testing services that enable you to take the necessary examinations to receive CE credits. Our programs have been prepared by experts in the field of radiology. Courses are approved by the American Society of Radiologic Technologists and meet all applicable American Registry of Radiologic Technologists continuing education requirements. They have also been certified by all appropriate state licensing organizations.
Use Your Web-Enabled Computer to Gain Easy Access to Course Materials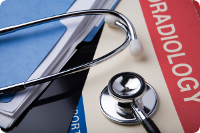 Our radiology CE programs are available online, giving you access to our easy, user-friendly interface. You only need a Web-enabled computer equipped with the Internet Explorer 6, 7, 8 or 9 Web browser. Programs can also be accessed via Firefox 2 or 3, Opera 10, Safari and Google Chrome. You can log in at home, at work or wherever you have Internet access. The 24/7 course availability means you can study whenever your busy schedule permits. If you don't have Web access, you have the option to receive printed course materials via postal mail.
Self-Directed Learning Programs Give You Complete Control
We find that many of our customers prefer self-study programs over attending in-person classes. In addition to the convenience and time savings, studying on your own allows you to set the pace. You won't experience the pressure of a typical classroom setting, and you can repeat lessons and assignments as often as you wish without any fear of falling behind. Once you successfully finish your training, you can print out a certificate of completion if permitted by your state. We will submit your continuing education credits to your state's licensing organization by the end of the next business day.
More Than 100,000 Satisfied Customers
Since 2001, StateCE has helped more than 100,000 professionals and tradesmen meet their CE requirements. Our customers choose us for our affordable pricing, including our revolutionary 100% Price Match Guarantee. Our customers also trust our expertise – our principals have a combined 50+ years of experience in the CE industry. We're also known for having the best customer service in the industry. Whether you choose to contact us by phone, email or chat, you can count on a prompt and reliable response to your inquiry. Perhaps that's why so many of our customers use our CE programs and services again and again.
Take the Next Step: Contact Us or Register Today!
Our radiology CE programs are available right now – you don't have to wait to get started! Give us a call at 877-603-4073, Register for a New Account, or Browse our Course Catalog. Join more than 100,000 people just like you who have made StateCE their choice for all their continuing education needs!